Overview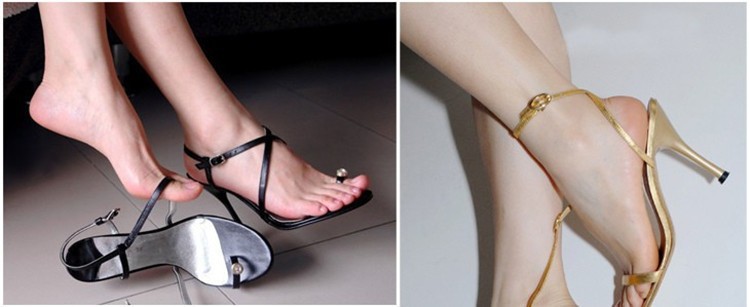 Flat
feet (also called
pes
planus or fallen arches) is a postural deformity in which the arch of the foot collapses, with the entire
sole
of the foot coming into complete or near-complete contact with the ground. Some individuals (an estimated 20-30% of the general population) have an arch that simply never develops in one foot (unilaterally) or both feet (bilaterally).
Causes
Footwear: shoes which limit
toe
movement; high heels. Barefoot walking may be protective. A tight Achilles tendon or calf muscles (heel cord contracture). This may help to cause
Pes
Planus, or may contribute to symptoms such as foot pain when there is existing
Pes
Planus. Obesity. Other
bony
abnormalities, eg rotational deformities, tibial abnormalities, coalition (fusion) of tarsal
bones
, equinus deformity. Ligamentous laxity, eg familial, Marfan's syndrome, Ehlers-Danlos syndrome, Down's syndrome. Other factors causing foot pronation, eg hip abductor weakness and genu valgum.
Symptoms
Fallen arches may induce pain in the heel, the inside of the arch, the ankle, and may even extend up the body into the leg (shin splints),
knee
, lower back and hip. You may also experience inflammation (swelling, redness, heat and pain) along the inside of the ankle (along the posterior tibial tendon). Additionally, you may notice some changes in the way your foot looks. Your ankle may begin to turn inward (pronate), causing the bottom of your heel to tilt outward. Other secondary symptoms may also show up as the condition progresses, such as hammertoes or bunions. You may also want to check your footprint after you step out of the shower. (It helps if you pretend you?re in a mystery novel, and you?re leaving wet, footprinty clues that will help crack the case.) Normally, you can see a clear imprint of the front of your foot (the ball and the toes) the heel, and the outside edge of your foot. There should be a gap (i.e. no footprinting) along the inside where your arches are. If your foot is
flat
, it?ll probably leave an imprint of the full bottom of your foot-no gap to be had. Your shoes may also be affected: because the ankle tilts somewhat with this condition, the heel of your shoes may become more worn on one side than another.
Diagnosis
Runners are often advised to get a gait analysis to determine what type of foot they have and so what kind of running shoe they require. This shouldn?t stop at runners. Anyone that plays sports could benefit from this assessment. Sports shoes such as football boots, astro trainers and squash trainers often have very poor arch support and so for the 60-80% of us who do overpronate or have
flat
feet they are left unsupported. A change of footwear or the insertion of arch support insoles or orthotics can make a massive difference to your risk of injury, to general aches and pains and even to your performance.
best arch support insoles for plantar fasciitis
Non Surgical Treatment
When pain results from a fallen arch, the physician may prescribe these. Rest and ice. A brace to help support the fallen arch. Physical therapy to strengthen and stretch the foot. Orthotics (arch supports) to compensate for a fallen arch. The physician may tell the patient to choose shoes that have proper arch supports and avoid non-supportive shoes such as flip-flops. If obesity contributed to the fallen arch, the patient should lose weight.
Surgical Treatment
Generally one of the following procedures is used to surgically repair a
flat
foot or fallen arch. Arthrodesis. One or more of your
bones
in the foot or ankle are fused together. Osteotomy. Correcting alignment by cutting and reshaping a bone. Excision. Removing a bone or a bone spur. Synovectomy. Cleaning the sheath that covers the tendon. Tendon transfer. Using a piece of one tendon to lengthen or replace another. Arthroereisis. placing a small device in the subtalar joint to limit motion. For most people, treatment is successful, regardless of the cause, although the cause does does play a major role in determining your prognosis. Some causes do not need treatment, while others require a surgical fix.
Prevention
Orthotic inserts, either prescribed or bought over the counter, can help keep the arches fixed into position, but always wear them as although they support, they don?t strengthen, which is why some experts reccomend avoiding them. Gait analysis at a run specialist can help to diagnose overpronation and
flat
feet. Most brands produce shoes that will give support and help to limit the negative effects of a poor gait on the rest of the body. Barefoot exercises, such as standing on a towel and making fists with the toes, can help to strengthen the arches. Start easy and build up the reps to avoid cramping. Short barefoot running sessions can help take pressure off the arches by using the natural elasticity of the foot?s tendons to take impact and build strength to help prevent
flat
feet. These should be done on grass for only a few minutes at a time.